REVIEW: Manitou MLT-X 960 telehandler
---
The Manitou MLT-X 960 is touted to be a step up in Ag spec telehandlers. MATT WOOD heads to Elmore to play with the new one-armed bandit.
French company Manitou has a long history of manufacturing rough terrain forklifts and its distinctive red machines can be found plugging away in some weird and wonderful places these days.
And the company has now launched a new Ag specific model onto the Australian market, the MLT-X 960.
I caught up with the newer bigger MLT recently at Emerald Grain's Elmore site where the machine had just been delivered for demonstration. 
It's a hard working dusty environment that dishes out extremes in both temperature and workload.
Just this one site can handle 5000 tons of grain over a 24 hour period compared to the off season average of between 500 and 1500 tons.  
When I visit Emerald the company is using a Volvo wheel loader for load out duties but the new XLT has turned up with a secret weapon that may just give an the edge in this punishing environment.
The improvements that have been made to this Manitou's design that really garner attention. 
ENGINE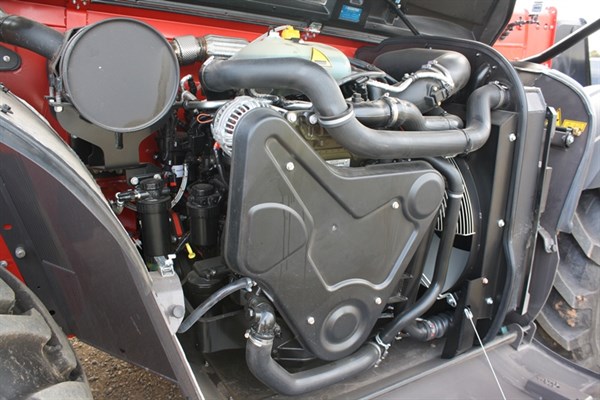 The Manitou MLT X-960 farm spec telehandler has a tier 3a emissions John Deere engine.
The unit is also equipped with a reversible engine fan to help keep the cooling package clear of dust during the working day.
Being tier 3 means no AdBlue is required and there's no active regeneration required in the emissions system.
This powerplant develops 104kW (141hp) which will propel the machine to a top speed of 40km/h for travel.
Power gets to all four wheels via an Aisin Constant Variable Speed Transmission (CVT) which is also programmable to restrict speed if required.
There's also the option of two, four and crab steer for manoeuvring.
LOADER & BUCKET

The MLT-X 460 has a 9 metre lift with a 5.3 metre reach and a 4 cubic metre bucket.  
It can lift 3,500kg at full stretch.
Fully retracted, the Manitou can heave 6,000kg into the air. It's bigger footprint aids in stability for loader and fork tine applications and it tares off at 12,000kg.
At 2.48 metres wide the MLT is still within a friendly width for transport to and from site by truck.
A forklift style inching pedal has been added to help keep rpm and hydraulic pressure up when in operation.
The system uses a single hydraulic pump and boost pump which maintains 60 per cent stand by pressure.
Stand on the inching pedal and give it some gas and you've got 100 per cent pressure available for the heavy lifting. 
CAB & CONTROLS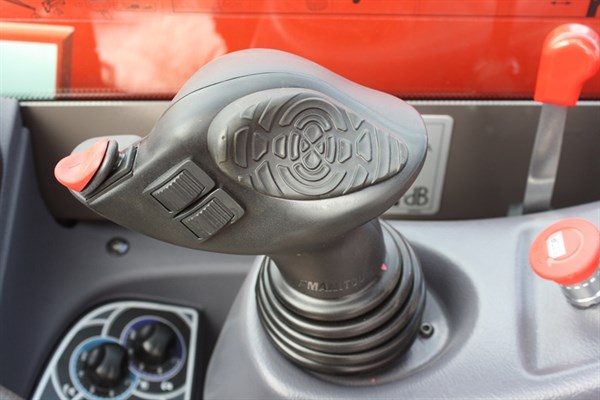 Inside the cab the JSM joystick or JSM multi-function controller is now standard across the range.
It handles multiple functions like lift, tilt and reach simultaneously as well as direction shuttle control.
Sealing has been improved to keep all that itchy dust at bay and a heavier duty air con unit has been added to keep the cab climate comfortable for the driver.
The cab itself is also now larger and feels  luxurious compared to some I've operated in the past.
Visibility has also been improved by adding a loader friendly curved windscreen, resulting in the right hand side blind spot from the driver's seat being significantly reduced.
A safety lock out has been added that means the machine wont operate with the door open.
In line with the improved cab cooling package and better sealing the old two piece door has been ditched in favour of a new one piece set up. 
SERVICE & MAINTENANCE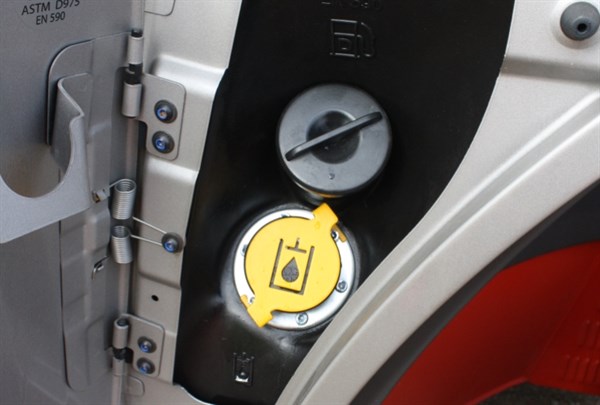 Daily checks and general maintenance access points are easily accessed with all filters in one location and all fluid checks are also similarly located.  
Engine access has never been a telehandler's strong point given the necessity for a specific engine location can make access to vital areas difficult and cramped.
Plus a machine like this needs to be able to evacuate engine heat easily.
But in the case of the MLT a redesign has seen improved airflow around the engine. There's also the option of an air pre cleaner.
Verdict
There are pros and cons to the loader versus telehandler equation. A telehandler for the most part is the more ergonomic option. Ease of entry and ride as well as versatility play to the tele.
Depending on the role however, heavy bucket work can take its toll on the boom head stock. A loader has the grunt for heavy work and distributes its load across the front end of the machine.
But they are more often heavier and harder on juice. It's horses for courses to a certain degree but the versatility of a telehandler is difficult to pass up especially in ag roles where the ability to switch attachments quickly and easily is an advantage.
The MLT-X 960 is a smart ergonomic machine to operate and it appears to have the goods in outdoor ag roles where physical dimensions are not as much of an issue. It's a nice drive. 
SPECIFICATIONS
POWER: 104kW (141hp)
LIFT CAPACITY: 6,000kg (retracted) 3,500kg (extended)
LIFT HEIGHT: 9 Metres
REACH: 5.30 Metres
MAX SPEED: 40km/h
TARE WEIGHT: 12,000kg
Find Manitou ag-spec telehandlers for sale.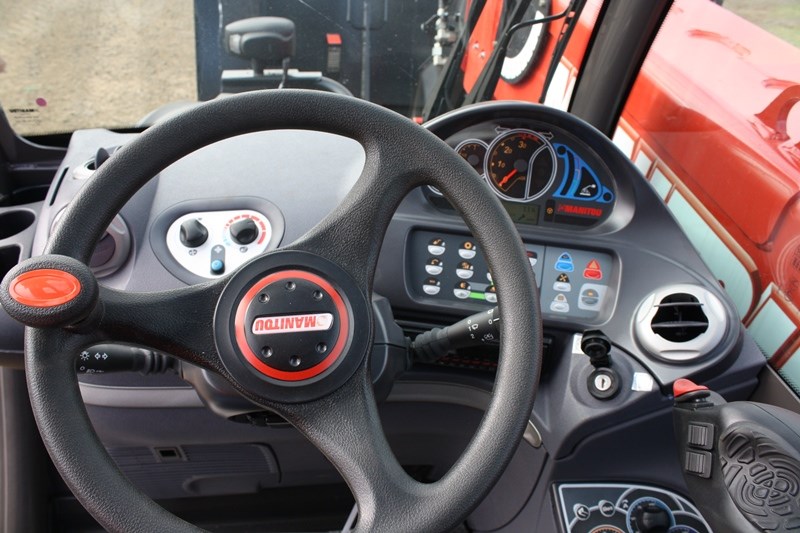 Clean, uncluttered and functional inside.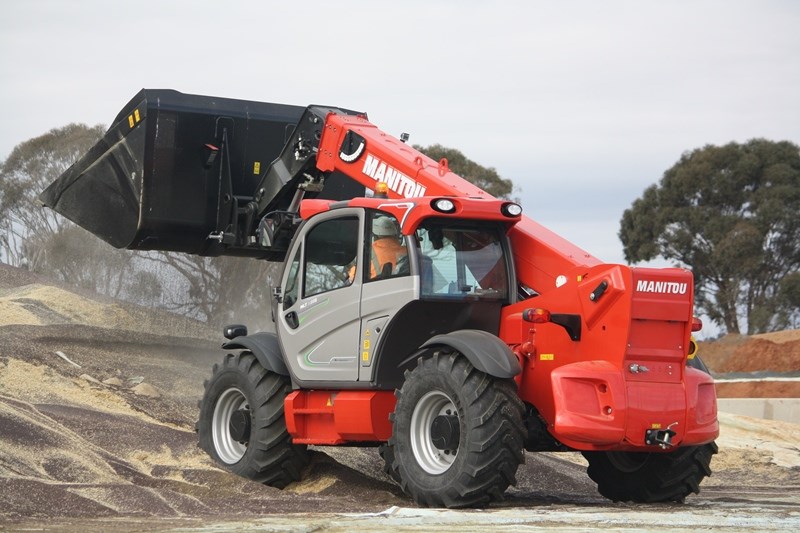 Load out shifts at Emerald Grain Elmore can range from 8 hours during the winter to 24 hour operation over harvest.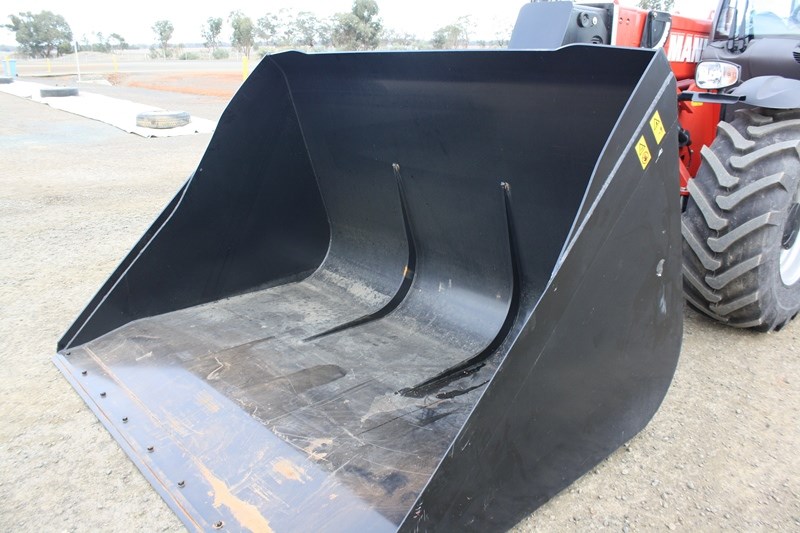 A 4 cubic metre bucket makes for big loading capabilities.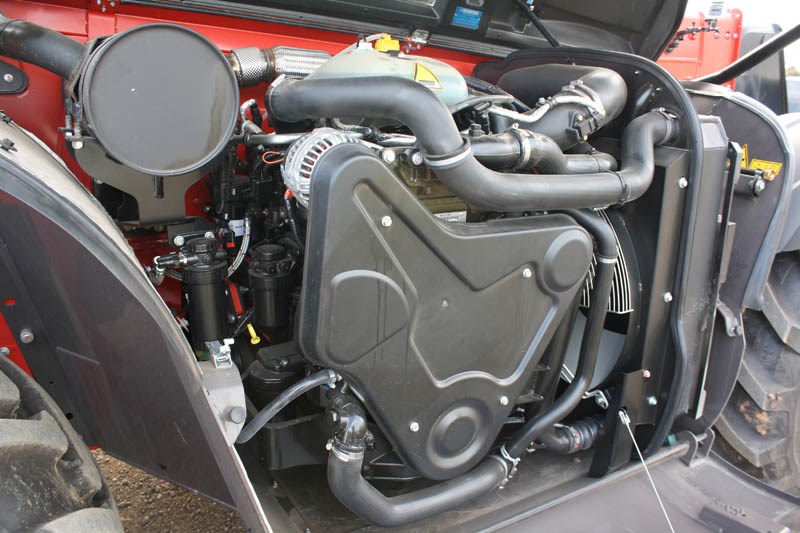 The John Deere sourced engine puts out 104kW and is easy to get to.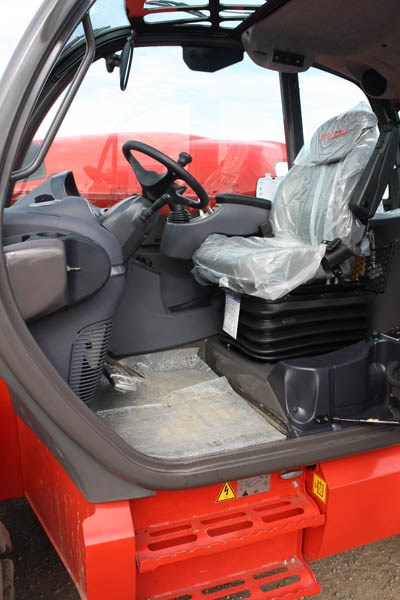 A cockpit redesign has seen more room inside.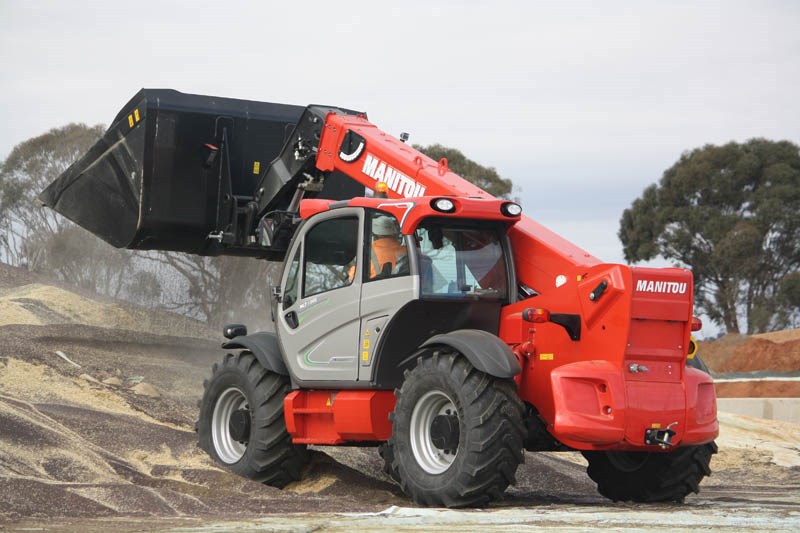 The MLT can pick up 6 tonnes with the boom retracted.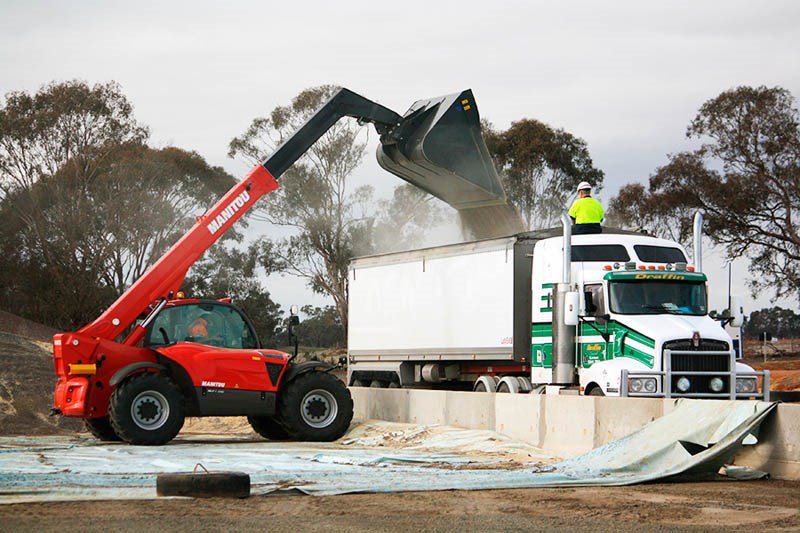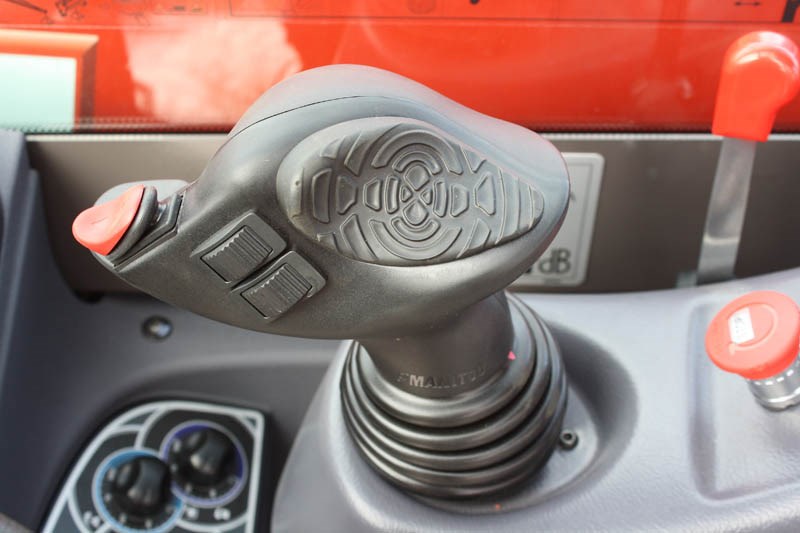 The JSM joystick fits comfortably into the hand and is easy to operate while on the move.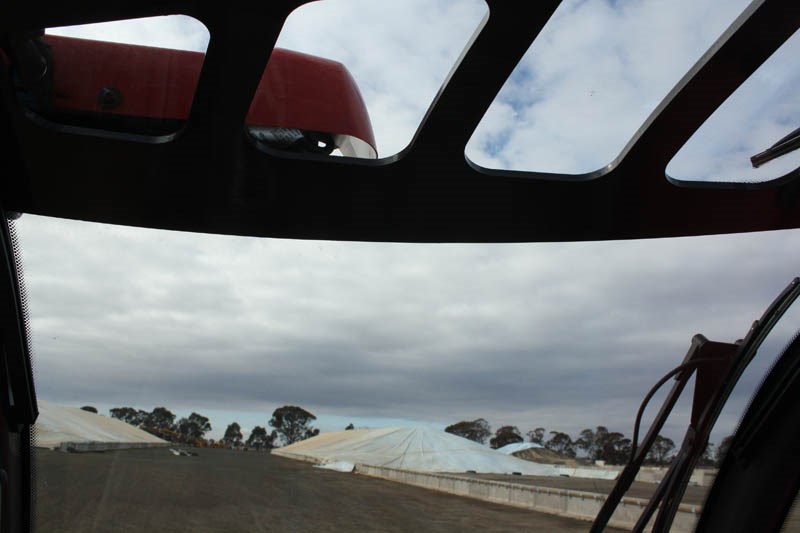 Overhead visibility is much improved.

Subscribe to our newsletter
Sign up to receive the TradePlant e-newsletter, digital magazine and other offers we choose to share with you straight to your inbox
Follow our updates by liking us on Facebook.