REVIEW: JCB 531-70 telehandler
---
How relevant exactly are telehandlers on a construction site? These machines are more useful than you think. Randolph Covich hops onto a JCB 531-70 telehandler and puts it to the test.
Multi-use telehandlers are popular on construction sites and materials handling specialist Stuart McLean's equipment and hire company, Telelift are finding that constructors have quickly cottoned on; following in their offshore counterpart's footsteps.
My visit was to have a look over a JCB 531-70 telehandler. Made in 2012, Telelift had recently secured the low-hour British made machine, before on-selling it to a company in Hastings. Luckily I timed my visit well and managed to get into the driver's seat before it was whisked away north.
Having just under 12 hours on the hour meter, I was a little apprehensive about making sure that I didn't rub off any nice new yellow JCB paint on anything as I climbed into the cab of the 7 tonne machine - especially as it had been about three years since I sat behind the wheel of a telehandler.
JCB 531-70 FEATURES
The JCB 531-70 tips the weighbridge scales at just under 7000kg's. The boom extends out in two stages and has a maximum vertical reach of seven metres, along with a reach of up to three metres in front of the machine.
 For manoeuvrability, there are three separate steering settings; two (front) wheel, articulated (style) and crab. This model is best described as a basic machine, in that is does not contain any computerised gadgetry. It could also be said that this model is suitable for regular front line use, but perhaps not entirely suited for super hard-running work 24/7, and is reflected in its affordable price of $129,000 + gst.
This makes it an ideal type for construction sites, but perhaps not so suited for hard out packhouse situations.
JCB 531-70 CAB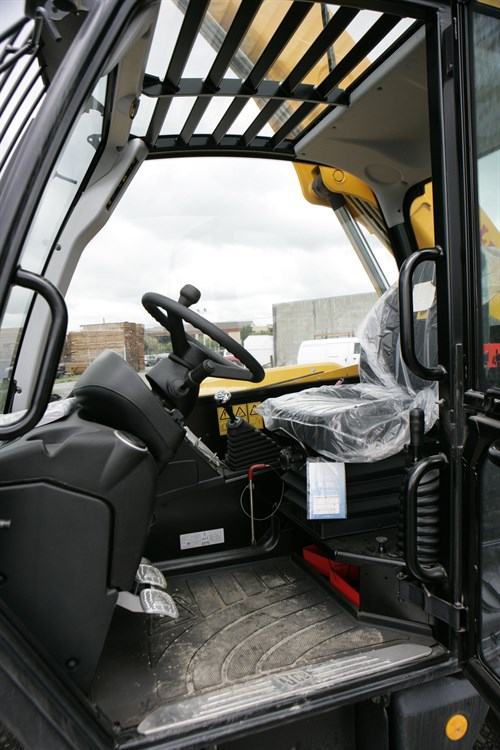 As one would expect, the cab contains lots of glass which affords visibility around virtually the whole machine, including the roof. With all telehandlers, the biggest blind spot is caused by the boom, which can make the front right-hand side difficult to see at times and to alleviate this, JCB have placed large convex mirrors at strategic points around the machine.
Wheel loader drivers should feel fairly familiar in the seat of this telehandler, as the controls are very similar to those machines (right down to the type of controls) - with the only major difference wheel loader operators noticing, being the extendable boom sitting off to the right hand side of the cab.
For those used to modern single stick hydraulic controls, there may be a bit of adjustment to the 'old skool' twin levers that operate the bucket/grab/forks, and maybe a small amount of confusion with the extra third lever for extending the boom, but when at work everything is all very straightforward and intuitive to use.
To ensure the machine doesn't up-end itself, the eye-level load sensor lights help the operator keep the machine stable at all times. A switch on the dash means that changing modes for three different steering setups is taken care of quickly and easily.
JCB 531-70 PERFORMANCE AND HANDLING
As I've alluded to previously, the JCB 531-70 is a remarkably intuitive machine to operate. Once seated inside, it's time to scan around Telelift's storage yard to find something to move around.
 As the machine's quick coupler attachment, is currently fitted with forks, I choose a nice one tonne concrete block as my first target. Seeing as this is my first time on a telehandler for a number of years, I figure not much damage can be done if I stay out of the way.
The first task is to thread one of the forks through the concrete block's lifting handle. As the machine isn't exactly lined up, I figure that this is a good time to try out the steering modes, and flick wheels into crab mode. It's a nice description, as the machine does just that and crabs its way into position. Once lined up, a click of the switch moves the wheels back to normal front wheel-steer alignment, a touch of forward movement and we're done.
Once again, thanks to my wheel loader operating experience, I'm right at home operating everything and the load sensor lights let me know what position is best for carrying the block.
Like all machines, I would say that an experienced operator, would have a feel for the machine's capabilities with ninety per cent of the work and the sensor lights would be there as a guide on the more difficult lifts.
I have a play around with the block for a while, testing out the lift sensor as I extend the boom out over other pieces of machinery and the yard boundary fence to get used to the machine. I also take a spin around the yard in different steering modes before tackling my last challenge.
Earlier I had spotted a 20 foot container tucked against the side of a building. With a lot of bits and pieces lying around, it reminds me of a construction site. I find a suitable load to lift, and hit 4 wheel steer (which is much like articulation steering on a wheel loader), before threading the machine to the ideal point for lifting the load onto the container roof.
Although, I'm nearly in position, I'm not quite. Time for the good ol' crab steering mode again and the machine neatly positions itself right alongside the tilt-slab wall of the building, while I try my best to keep the yellow paint off the building. It's all too easy and the machine boom efficiently extends out to place the load on top of the container.
THE VERDICT
I can see why they are very popular on overseas construction sites, and would say that there would be no shortage of operators available to jump into the driver's seat, which can be an employer's dilemma sometimes with specialised equipment.
As a machine I found the JCB 531-70 well priced, versatile and easy to use. I'm sold.
Click here to find JCB telehandlers for sale.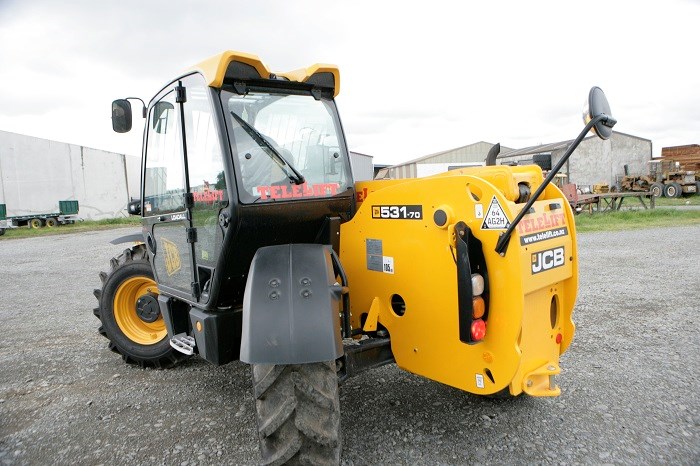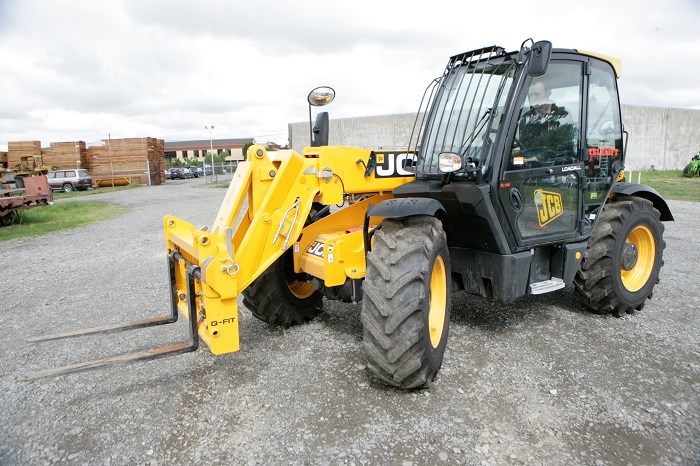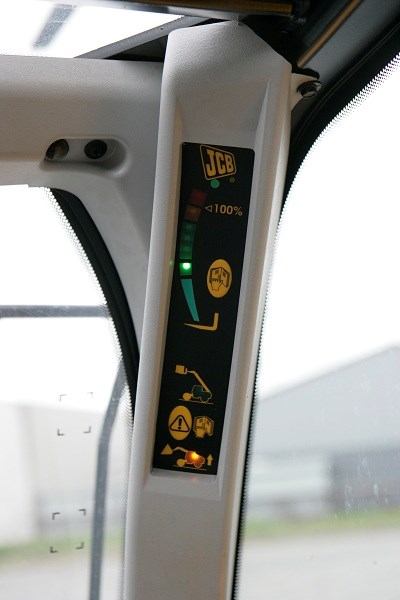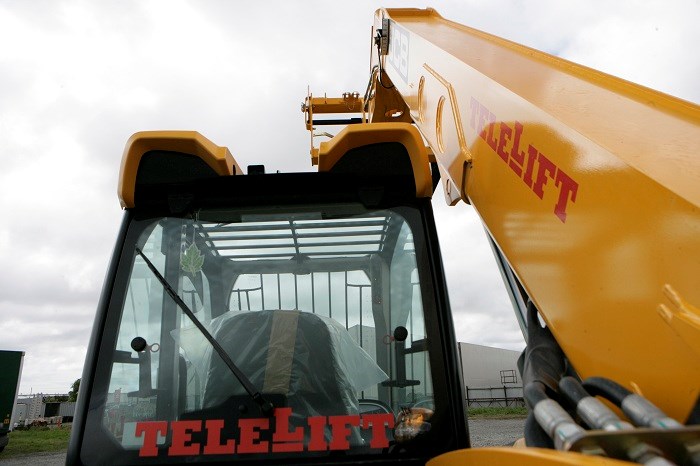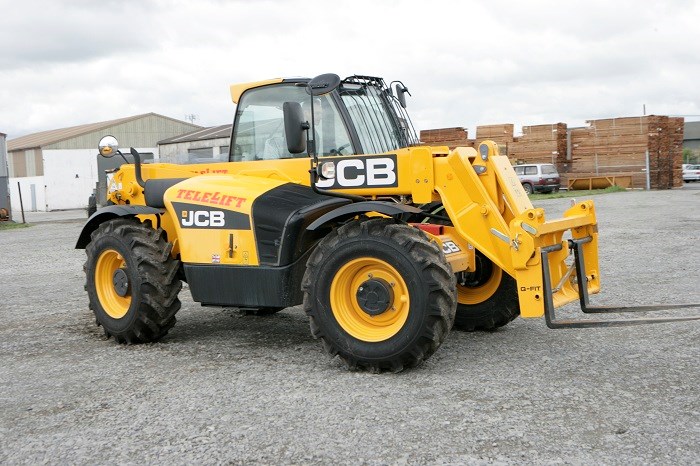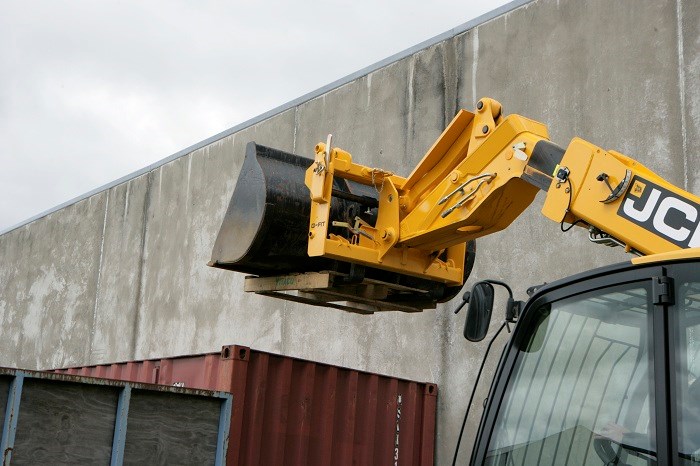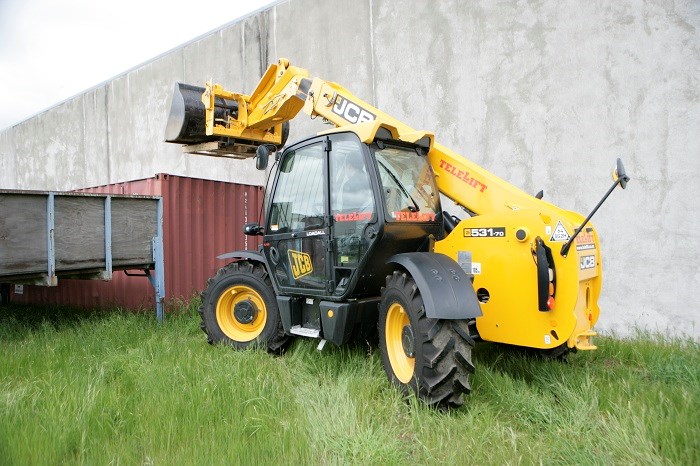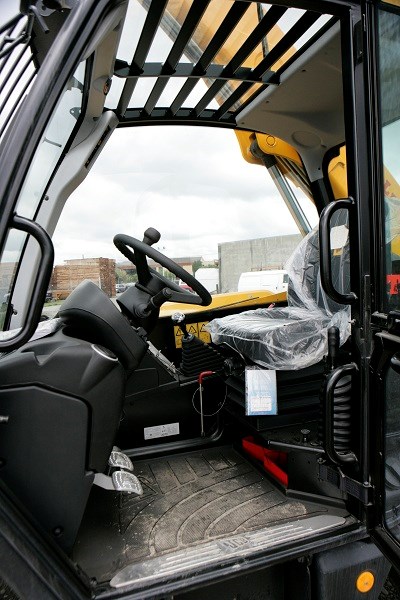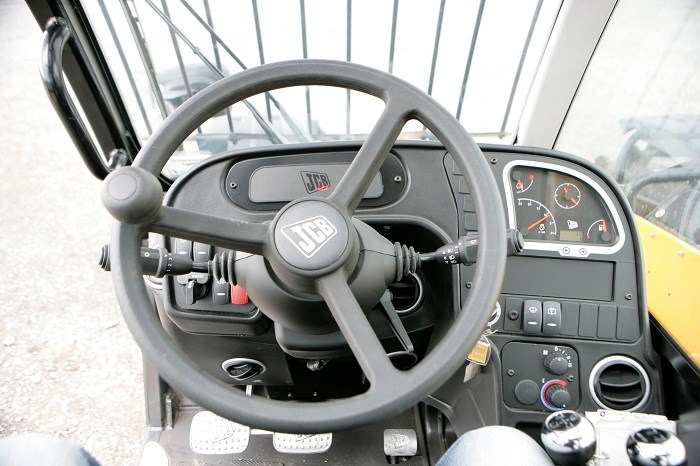 Subscribe to our newsletter
Sign up to receive the TradePlant e-newsletter, digital magazine and other offers we choose to share with you straight to your inbox
Follow our updates by liking us on Facebook.