Ottawa terminal tractor review
---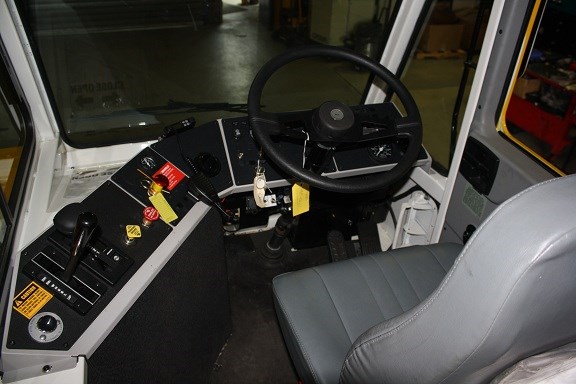 Driver's compartment is well laid yet simple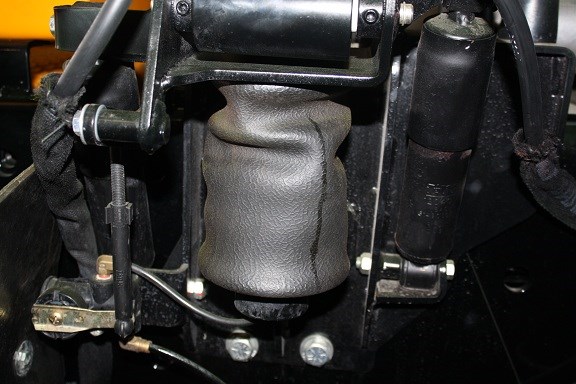 The cabin rides on twin adjustable air bags to help smooth out the ride for the driver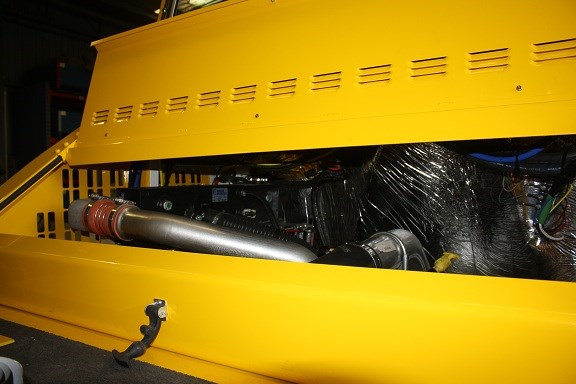 : Drive train fluid levels can be checked via an engine cover hatch on the left of the tug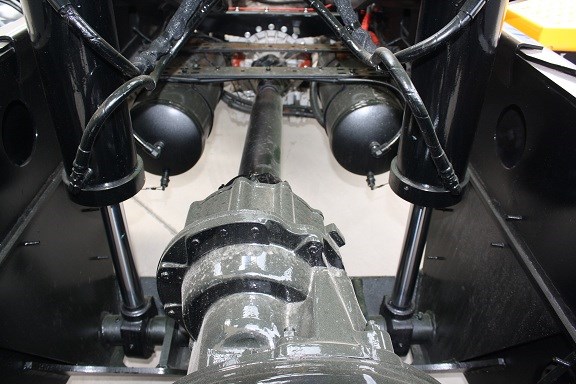 Twin hydraulic rams are inverted to help keep them free of dust and dirt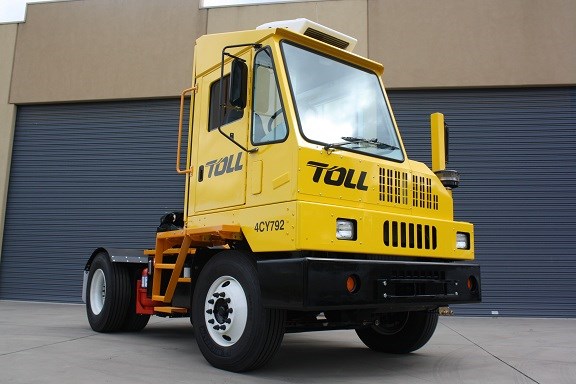 Ottawa terminal tractor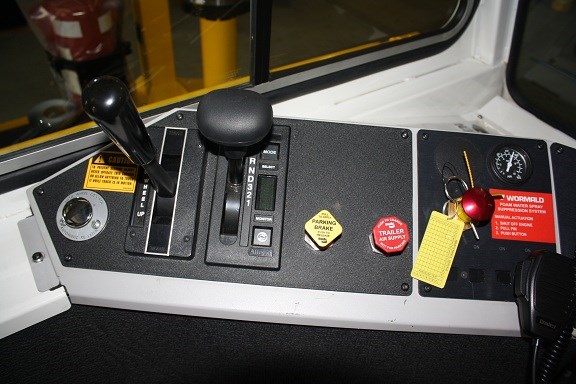 Transmission selector, hydraulic controls and turntable release control are located on the left of the cabin

Increasingly, the terminal tractor, or yard tug, is proving its worth in terms of cost effective materials handling as well as productivity and safety. Matt Wood investigates
In the world of transport and materials handling the Terminal Tractor occupies a bit of a grey area. It's not a truck as such so doesn't exactly fit under the road transport banner, and it has no mast or tines for moving pallets, so doesn't really cut the mustard as a fork lift.
However, in operations as simple as trailer shunting, manufacturers claim a yard tug can move between three and five trailers in the time it takes to move one with a road going prime mover. Add to this that most tugs are cheaper to run, easier to operate and significantly safer in a yard environment, and you can't help but take notice. Using the yard tug, a driver doesn't need to wind trailer legs up and down or climb off the vehicle to connect hoses. Therefore, occupational health and safety (OH&S) issues are also significantly reduced.
But the yard tug's contribution to the supply chain doesn't end with shunting trailers around transport depots or distribution centres. These tractors can be found engaged in shipping container cartage, roll-on, roll-off (RORO) wharf operations as well as heavy manufacturing environments and mining and construction. In fact, the uses for this sometimes-taken-for-granted bit of gear seem to be only limited by your imagination.
To date, the most visible yard tug brand seems to be the Ottawa terminal tractor, though most tend to generally refer to an Ottawa tug as a 'Daysworth'. In the same kind of brand-awareness coup, where using a vacuum cleaner is known as 'Hoovering' and pressure washers are 'Gernis', a yard tug is often simply called a Daysworth.
I recently caught up with the man behind the Daysworth name, Managing Director Ivan Vodanovich at the company's head office in the Melbourne suburb of West Footscray. Daysworth International's 34-year journey could fill many pages by itself, but on this occasion I'm having a look at a typical example of the Ottawa breed, a 4x2 tractor rated to a gross combination mass (GCM) of 90 tonnes.
Initially, the confusing thing about Ottawa tractors is the lack of visible model numbers, badges or nomenclature of any kind other than the Ottawa badge. The reasons for this are simple. While they may all look pretty much the same, underneath the Ottawa's angular skin, drive train components can differ dramatically depending on the application they are engaged in. The Ottawa tug is effectively built for purpose.
This particular tug was powered by the venerable 6.7-litre Cummins QSB which covers power ratings from 133hp to 275hp (97kW to 202kW) and is backed by an Allison 3500 automatic transmission.
When looking at the Ottawa, I couldn't help but be reminded of the Lego and Meccano trucks I used to build as a kid. And in a way the real thing isn't really much different. The chassis, drive trains and cabs are all easily interchangeable, and easily modified depending on the job they are being put to. And as previously mentioned the sky's the, limit with 4x2, 4x4, and 6x4 configurations all available in the 42-inch (106cm)wide chassis as well as power options up to 400hp (294kW).
Indeed, it's the chassis that lies at the heart of the Ottawa design, in this case consisting of 10mm "D" box section chassis that Daysworth backs with a life time guarantee. And it's on this chassis that the distinctive Ottawa island cab is mounted as well as the hydraulically operated fifth wheel boom.
This tug is actually destined for duty with Toll Logistics in a mining application south of Mackay where it will be working at a gross weight of 80 tonnes on a 24/7 basis. It's applications like this that have given the Ottawa its formidable reputation for reliability and durability.
Perhaps a good example of how durable these tugs are is in heavy industry, where Ottawas with pressurised cabins are transporting crucibles of molten aluminium weighing 35 tonnes in furnace conditions. Another side effect of the smelting process is the extreme magnetic field generated on the pot line which leaves the tractor so magnetised that service technicians can leave their heavy tools stuck to the side of the unit.
There are very little in the way of bells and whistles. Inside the cabin the driver's compartment is simple and well laid-out with hydraulic lift, turntable lock controls and transmission selector laid out on the left side of the compartment.
All other instrumentation is laid out neatly in front of the driver with basic analogue instrumentation relaying all of the tug's vital statistics to the operator. Seating is taken care of by a Talladega branded air suspended seat, while the cab itself is suspended on two adjustable air bags at the rear. This cab has been fitted with extra insulation and a heavy-duty remote mounted air conditioner.
Pre-shift checks can be carried out by raising an access hatch on the side of the cab, but this scenario is a bit awkward requiring the driver to either lean across the left-hand guard to reach the engine oil and transmission fluid dipstick, or to squat down on the guard platform itself. The easier option is to tilt the cab using the motorised cab tilt making both the fluid checks easier to access from the chassis catwalk as well as giving a clear view of the coolant level windows. This would probably be the biggest ergonomic drawback in what is otherwise an easily accessible piece of equipment.
Twin hydraulic rams raise and lower the fifth wheel; these are inverted to prevent dust, dirt and mud settling on top of the rams, potentially damaging the seals. These rams are also mounted on ball joints to reduce lateral stress when the boom is in the raised position.
The overall feel of the American-made Ottawa tractor is one of simplicity, and to date it seems industry agrees, giving Daysworth a 90 percent market share. Daysworth's Ivan Vodanovich sums the machine up by saying that "if a company uses the right combination of engine, transmission and final drive, an Ottawa will save that company money".
So far the numbers seem to back that claim.
Subscribe to our newsletter
Sign up to receive the TradePlant e-newsletter, digital magazine and other offers we choose to share with you straight to your inbox
Follow our updates by liking us on Facebook.