Bapcor: expanding in parts to success
---
Growth and expansion means Bapcor must consolidate its facilities in particular states
Automotive parts supplier and retailer Bapcor is to consolidate all of its 12 warehouses into one site currently under construction in Tullamarine, Melbourne, following the acquisition of Truckline and Diesel Drive in December.
The listed automotive parts and accessories firm is on a roll. It has been busy acquiring businesses across the east coast after tapping into the light commercial market for under 20-tonne trucks in December 2018.
And the effort has seen the company expand operations overseas.
Its new 50,000 square-metre facility will be built in July, with the company moving into the site by December.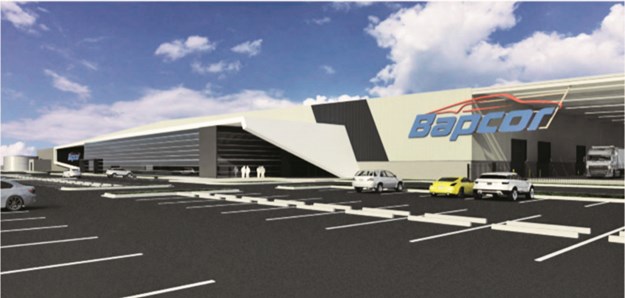 An opportunity to grow into the heavy commercial sector came about last year, when the company acquired 10 light-commercial businesses – taking the overall number of light commercial branches to 16.
The company anticipates the number to grow to 60 across Australia over the next couple of years. Bapcor saw a gap in the heavy commercial market when tapping into the light commercial sector, CEO and managing director Darryl Abotomey explains.
"This opportunity fell into our lap almost around September last year," Abotomey says. "In light commercial, we see growth right across the board; we've acquired about 10 locations, we're now at 16 and see that we can grow that to 60 right across Australia.
"With the heavy sector we see our ability to cross to various suppliers. We have a truck business in New Zealand as part of our business, we have some common suppliers that we can negotiate with and get better terms and also provide a greater range of products.
"We also have our own range of specialist sourcing businesses that are used predominantly for motor vehicles but also source some truck parts so we can source additional parts there and become much more efficient than historically."
Abotomey notes that every segment of the business has been growing in revenue and profit, delivering another record result in the first half of this financial year.
Bapcor's figures for the six months ended December 31, 2019, showing a revenue rise of 10.4 per cent to $702.5 million, and earnings before interest, taxes, depreciation and amortisation of $79.4 million, up 4.6 per cent.
WAREHOUSE
Bapcor holds a long-term lease of the warehouse that is owned by the Melbourne Airport Corporation. Once built, Bapcor plans on opening another centralised site in Queensland.
"Once we prove that Melbourne works, we anticipate we'll do something similar in Brisbane," Abotomey says. "It's leading edge technology and with our type of products we expect the Melbourne facility to be up and running in the first quarter of 2021 calendar year.
"Once we're comfortable with how the technology works and how it fits our different businesses, we'll look into Brisbane.
"We've got three big warehouses in Melbourne and about nine small ones – that will all go into this Melbourne warehouse."
The northern challenge it faces is an echo of the southern one.
"In Brisbane, we've got a similar number, that's why the logic would be to put them into one," he adds. "We'll get inventory reduction and efficiency benefits and for our customer base we'll have a much greater range of products available at any given time because at the moment they can go from one warehouse to another before people can see what's available.
"We're a vertically integrated business.
"We have wholesalers or importers who acquire the product and hold it, they will ship it out to other customers but also to our trade and retail business warehouses and they send it to our stores.
"So this duplication of handling and duplication of inventory and of transport we want to eliminate, which makes us the most efficient in the industry."
Featuring goods-to-person picking solutions, Bapcor expects the warehouse to run three times more efficiently.
Handling up to 750,000 parts each year, Bapcor can pick urgent orders within 15 minutes.
"Majority of it is a replenishment function, so it's an overnight function but it's been designed if it's an urgent order to be picked within 15 minutes," Abotomey explains.
"It's been designed so it has a special picking lane – seven different lanes where the product comes down, one will be headed for one of two things; those emergency orders so they can be picked up and then also be used for online orders for the consumer."
Most of its business is targeted for the trade customer. Bapcor is implementing the Manhattan warehouse management system into its new site following the same installation at the Nunawading warehouse in January.
"That's been quite deliberately done so that we have a tier one warehouse management system," Abotomey says.
"We have made solid progress with the investment in technology projects, recently completing a technology infrastructure upgrade to support our core systems, rolling out a new point of sale system for our retail Autobarn network and implementing a new tier 1 warehouse management system.
"The actual goods-to-person system is a program that manufacturer DB Schenker provides and they have a fulltime onsite technician to ensure their system is working the way it should."
Bapcor has selected Linde Material Handling's forklifts and equipment for the facility. There will be some 160 workers on a single shift basis at the Tullamarine site.
The facility will have the entire range of parts from Bapcor's trade, specialist wholesale and retail businesses under one roof.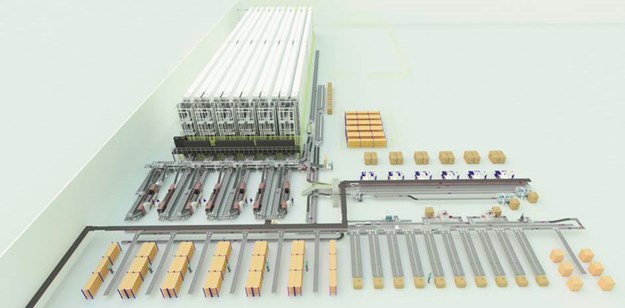 HURDLES
One of the challenges Bapcor has is finding skilled people.
"People are what make our business," Abotomey says. "We have over 1,000 locations around Australia, so finding enough good quality managers to run each of those locations is really the biggest challenge we have in the business.
"Our people are the most important thing. You can have a warehouse management system, stores and great computer systems but if you haven't got the best people at the front line then that's our biggest challenge.
"We've got good people fortunately because that's why we're doing so well but as you grow that becomes the biggest challenge."
Bapcor develops its staff internally to their full potential.
"Within our business we try really hard to continue the original culture which is a family culture," Abotomey says.
"We avoid hierarchy; anyone can pick up the phone and talk to me. We also get birthday cards delivered every month; I've got 5,000 people so I spend a lot of time sitting there writing birthday cards – it's trying to make sure you've got the right culture in the business and people are involved and passionate about it.
"Another challenge we have is not trying to do too much at once, that's a caution we've got.
"For example, when we move that many warehouses into one, we'll move one warehouse into the one facility and we won't move the next one until the first one settles and the systems are proven to work properly.
"Then we'll move the next warehouse and prove that it's working properly before we move the next one."
SUPPLY AT HAND
With coronavirus top of everyone's mind right now, Bapcor has up to six months of inventory on hand. If supply chains are disrupted for a time, people will still be able to get their cars and trucks serviced, Abotomey says.
"We don't expect it to have a significant impact at all, certainly not for the next four to six months, because we carry a fair amount of inventory anyway," he says.
"But if it drags on, potentially it will, so we're in constant contact at the moment with our various suppliers.
"It's not just the Chinese suppliers, it's even Taiwan and Korea; all that global shipping has been tossed into turmoil and is having an effect.
"We're looking at alternative supply sources but the reality is if we're impacted then everybody else is impacted so there will be a limit to production from the various sources."
GROWTH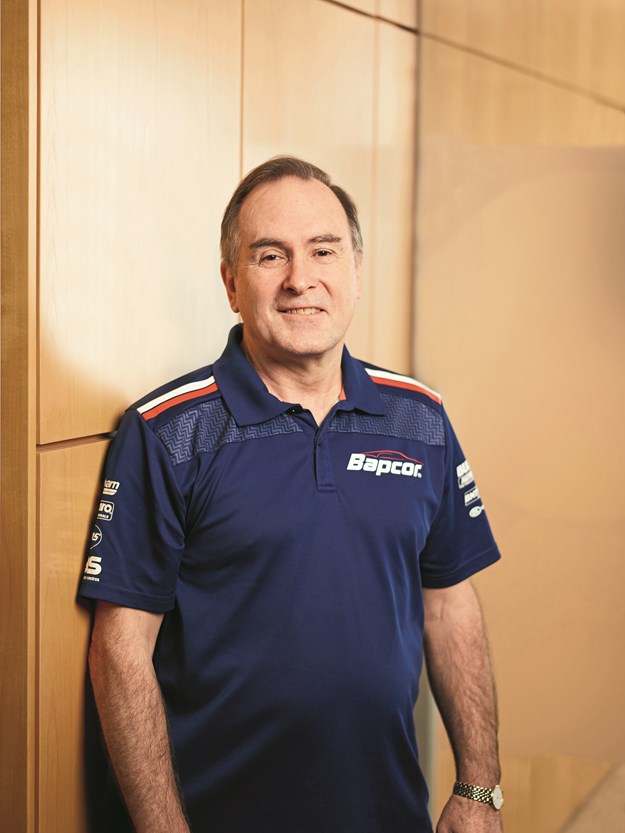 Bapcor is keeping an eye on smaller operators looking for consolidation, which will help the company further grow.
Having acquired another two businesses that haven't yet been named, Abotomey says a lot of smaller regional players are looking for an exit strategy.
 "It's a perfect time for us to start to acquire some of those. However it's not the similar strategy that we did when we grew our automotive parts business," he says.
"We're not out chasing people to sell, a lot of those newly acquired contacted us because they were looking for an exit strategy because there isn't a lot of other businesses that are consolidating up the market, so when people are looking to exit they're either going to find a smaller buyer or a group that is prepared to acquire them at a reasonable price, so we get approached.
"We've got a national footprint but it's not really national because there are a lot of trucking areas where we find a lot of operators congregate where we don't have a branch so that's where in the heavy trucks we'll go from our current 23 locations up to 50 over the next five years and most of that will be through consolidation of independents."
 The company expects the turnover for that segment to grow from $160 million to $350 million within that period.
Abatomey says Bapcor has made good progress in the challenging operating environment over the last six months demonstrating resilience of the business.
"Areas such as the truck businesses, Asian operations, 'own brand' expansions and the DC consolidation are all examples of what will drive growth in the future, underpinned by our very successful and still growing business portfolio that is focussed on the market for vehicle parts, accessories, equipment, service and solutions."
Bapcor is Asia Pacific's leading provider of vehicle parts, with a network of over 1,000 locations across Australia, New Zealand and Thailand.
Subscribe to our newsletter
Sign up to receive the TradePlant e-newsletter, digital magazine and other offers we choose to share with you straight to your inbox
Follow our updates by liking us on Facebook.