Are inefficient pumps costing you more?
---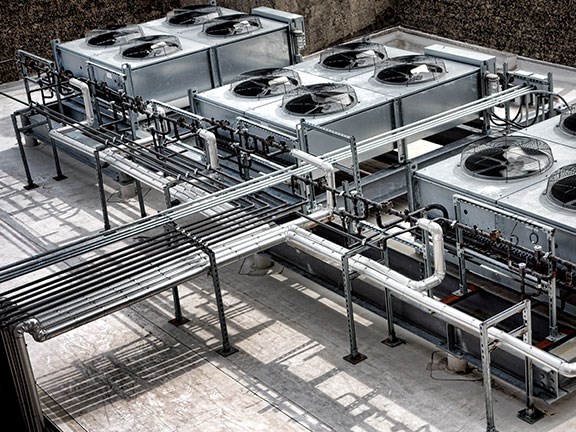 Energy used for HVAC can account for as much as 70 per cent of a NABERS assessment

There are many ways to improve efficiency and lower costs for HVAC in industrial and commercial buildings, writes the team at Pump Solutions Australasia


Pumps are generally not seen as a factor in increasing or lowering heating, ventilation and air conditioning (HVAC) costs, but pumps can account for 10-15 per cent of the power consumed by HVAC.
HVAC consumes, on an average, 40 per cent of the power consumed in any building across a diverse range of businesses and applications.
Australia and New Zealand currently use a system called NABERS (National Australian Built Environment Rating System) to assess how buildings perform in relation to the environment. Energy used for HVAC can account for as much as 70 per cent of the assessment.
While these numbers may seem unrelated, they demonstrate that HVAC costs are important to both the bottom line and environmental performance of a building and the business it houses.
Controls, pumps and efficiency
The efficiency of controls determines the efficiency of a pumping system. In an HVAC system, inefficient controls can add between 50-90 per cent to the net energy usage.
The importance of controls for HVAC is heightened in a temperate climate, which includes most of Australia's cities.
In a temperate climate, both heat and AC are necessary. The amount of heat produces a heavy load on the AC component, but there are still times when heat is necessary and times when the load is minimal.
Consequently, the system must be able to turn down the cooling component to adjust to minimal loads. If it can't do this efficiently, the efficiency of the system itself is greatly affected.
In northern Australia, in cities like Darwin, controls aren't as essential because the AC load is always heavy and no heating is necessary.
For typical HVAC systems in typical buildings in the rest of Australia there are three factors that affect pump efficiency: robustness of controls, conflicting uses and turndowns.
Keeping costs down
Plant and business operators have plenty of options available to help increase pump efficiency:
Time of use
Decreasing time of use can reduce costs and increase efficiency greatly. For example, when a plant doesn't need to run, it should be shut down.
Turndown
Correct calibration of turndown decreases power usage and increases efficiency. This ideally involves the use of variable-speed drives (VSDs) to match the pumps and fans with the loads. VSDs greatly increase the efficiency of pumps and fans when running at lower speeds.
Conflicting uses
The main example of conflicting use is the heating and the AC running at the same time. This is an obvious drain on resources and waste of energy.
The end result
When VSDs are added to a high-quality pumping system the end result is increased efficiency and lowered costs of operation.
However, if the quality of the pumping system is not high enough, the increase in efficiency is negligible at best. It only works on high-quality pumps.


For more information call Pump Solutions Australasia on 1300 793 418 or visit www.pumpsolutions.com.au
Subscribe to our newsletter
Sign up to receive the TradePlant e-newsletter, digital magazine and other offers we choose to share with you straight to your inbox
Follow our updates by liking us on Facebook.