How reusable pallets can improve your business
---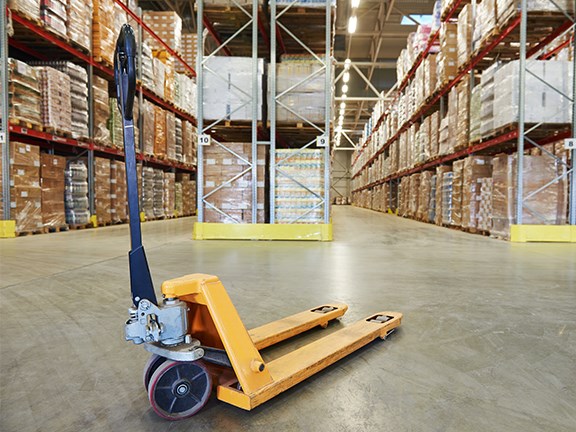 Is reusable packaging the right solution for your business?

When it comes to getting your product to the retailer with as little damage as possible, the pallets you use to transport the product can be a make or break factor.


Reusuable pallets are specifically designed to last through multiple trips, as opposed to one-way corrugated cardboard ones or wooden pallets that are made for a single shipment.
There is no one-size-fits-all solution when it comes to reusable packaging, and pallets made from different materials have varying advantages and disadvantages.
The use of reusable packaging can reduce overall packaging costs, damage to product during transportation, labour costs and cost-per trip.


Before you act, it's important to know the positives and negatives of adopting different forms of reusable packaging:


Metal/Aluminium Pallets
Metal pallets are great for transporting heavy goods, particularly across air and sea, as they are stronger and more weather-resistant than wooden or plastic pallets. But they are heavier when compared to other pallets and cost more to transport.
Lightweight Plywood Pallets
These are Ideal for medium-weight products; plywood pallets offer a strong but lightweight option for businesses that are in need of a durable packaging option.
Plywood has a smooth surface and is suitable for rack-stocking or layer-stacking, but your warehouse needs to be set up to store these kinds of pallets first so that they can be moved between warehouses easily.
Wooden Pallets
Wooden pallets have a range of different designs and are ideal for heavier products in a one-way-flow. They are a reliable load carrier and are less expensive than other pallets types, but they are costly to transport and are prone to splintering and warping.
Plastic Pallets
Plastic pallets are generally seen as the most stable and safe packaging solution for all transport applications. They can be reused multiple times with little maintenance and can last for up to 10 years. The downside is not being able to repair cracks or breaks easily, because of the material and they are generally not considered to be strong enough to stack on shelves.
Is reusable packaging right for your business?
The first step in knowing whether or not a reusable packaging solution is right for you is to analyse the entire operation carefully. If you are having issues with stock arriving damaged or keeping it in good nick in the warehouse, then it may be time to consider a change.
Major providers of reusable packaging in Australia include CHEP and PowerPak Packaging.
The CHEP pooling model promotes the repair and reuse of pallets and CHEP recycles broken or damaged components rather than sending them to the landfill. Waste timber recovered from the repair of old pallets is also broken down and used to create new ones.


If you're looking for used palet handling equipment for sale, check out our listings.


Subscribe to our newsletter
Sign up to receive the TradePlant e-newsletter, digital magazine and other offers we choose to share with you straight to your inbox
Follow our updates by liking us on Facebook.