Bega Cheese: Improvement Culture
---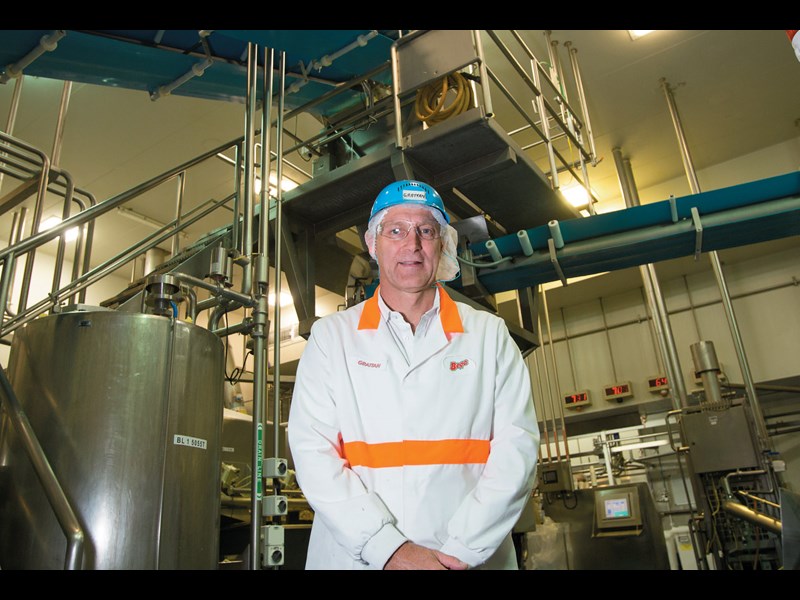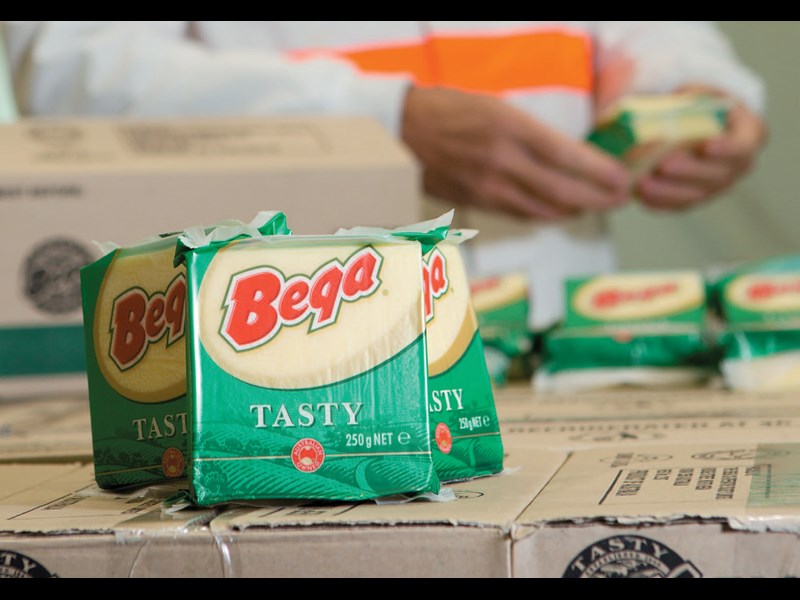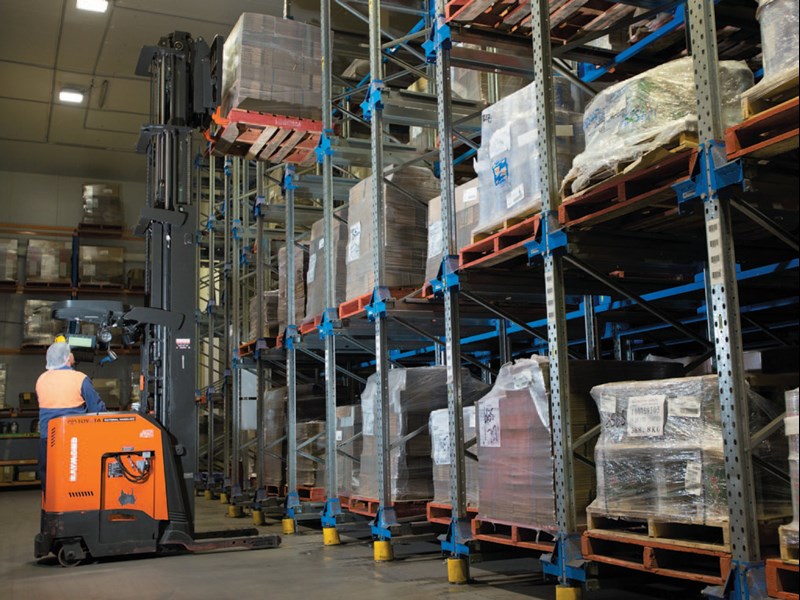 A master of partnerships and innovation, Bega Cheese is adapting to rapid growth with better inventory management, a new strategic sourcing plan and investment in risk mitigation.
From dairy farmer cooperative to ASX listed company, Bega Cheese has experienced unprecedented growth with volumes jumping 50 per cent in the last four years alone. I last interviewed General Manager — Supply Chain, Grattan Smith in 2008 when the company was dealing with a four-fold increase in volumes following the acquisition of Tatura Milk.
"Bega Cheese has continued to grow both organically and with a number of acquisitions since 2008, including the assets of the former Kraft-owned processed cheese plant located at Strathmerton in northern Victoria and a cheddar/mozzarella cheese manufacturing plant in the northern suburbs of Melbourne," Smith relates.
Organic growth has been achieved in domestic and export traditional cheese business as well as the Tatura Milk cream cheese, dairy powders and infant formulation business acquired in 2007.
"Overall, these activities during the last four years have delivered annual volumes in excess of 210,000 tonnes of dairy products from our five manufacturing sites," Smith says.
"Revenue has also increased to $960 million. Inventory levels have increased to service the growing matured cheddar cheese volume of Bega-branded products and that of contract-pack customers, with our overall finished goods achieving 12 stock-turns per annum."
The extension of Bega Cheese's value chain to direct supply of Coles-branded cheese products nationally since last January has also added complexity.
Despite its growth and transition to a public company, Bega Cheese has continued the cooperative spirit which has been the foundation of its success since 1899. Following listing in August 2011, the original farmer shareholders retain around 67 per cent of the ownership with employees and other Australian investors holding the balance.
"But the overall philosophy of getting closer to our customers and consumers hasn't changed," Smith asserts.
"Our focus has continued on servicing a variety of customers both within Australia and many export markets with an increased product range, while maintaining an effective balance of production efficiency and working capital utilisation.
"The integration of the Tatura Milk supply chain into the Bega business overall has been value-adding and built resiliency into the value chain. Skills development of our people and the addition of key recruits is supporting the positive outcomes being delivered. The increased inventory and working capital is a major focus for the business, with tactical inventory being modelled and managed more formally."
Smith says disparate supply chain planning and execution systems are Bega Cheese's biggest challenge. To address the issue the IT needs of the company overall are currently being scoped in preparation for a major project.
"As the Bega Cheese business has grown from a single site to multiple sites with three key acquisitions along the journey, a number of legacy systems have been retained to support each business unit," Smith explains.
"Additionally, as we have moved further along the value-chain from primarily producing commodity products to a focus on consumer products, our requirements for demand forecasting, supply planning, capacity modelling and supply chain execution systems has increased."
A melding and upgrade to the company's two current enterprise resource planning (ERP) systems will underpin the future with a short-term focus on data alignment and decisions support systems, plus specific inventory modelling and warehouse/transport management solutions.
Bega Cheese is also notable as one of very few companies to break down its 'silo' approach; instead introducing cross functional teams to support business growth and customer satisfaction. Though Smith says this process is in its infancy, with the implementation expected to be an ongoing cultural shift, such innovation is sure to see dividends.
"We have introduced two key teams operating across our business," Smith says. "The first is our four Sales Platform [category] teams, which have a strategic focus on a product family or customer segment. Each of these teams is represented by a sales and marketing, finance, operations, human resources and supply chain representative. Their role is to provide recommendations to the Executive Team for business growth.
"Similarly for each of our key customers we have a similar representation with a short- [to] medium-term focus to ensure that we continue to deliver value to the customer and our business."
Smith adds integrated business planning (IBP) and a focus on Bega Cheese's extended end-to-end value chain will ensure Bega Cheese remains competitive in servicing its growing customer base.
With over 1,600 employees, Smith asserts people are key to the process.
"Over the last six months we have redefined our values through a bottom-up process, combining the traditions from which we have grown with the future aspirations of the business. Values covering people, safety, quality, customer and agility are currently being introduced across the business and we are leading by example and accountability, ensuring inclusiveness.
"We need to be both efficient and effective to manage variability and uncertainty. My philosophy is captured within the supply chain team's 'Better' program — 'Doing things better: doing better things'."
Smith says over the last nine months, Bega Cheese has built a new procurement team with a category management structure and undertaken an extensive spend analysis.
"This has underpinned development of our strategic sourcing plan for the next 24 months supported by effective supplier relationship management processes," he says.
"A major focus is on supply risk mitigation with business continuity plans being developed with all tier one and key tier two suppliers. Rationalisation of our current 1,500 suppliers is the main challenge ahead."
Collaboration, both internal and external, has always been an integral part of Bega Cheese's success.
"The key outcome of balancing cost and service with effective risk mitigation will provide the adaptability necessary for ongoing success. If we accept that change and an innovative spirit underpin these outcomes, then the message for all supply chain practitioners is clear.
Alignment of supply chain strategy to corporate strategy is essential."
Smith says the merged Bega and Tatura business has forged new internal relationships, which have been leveraged externally into the company's supply base and its customers. Enterprise-wide risk management is being incorporated across the entire business to ensure Bega Cheese has effective business continuity and risk mitigation in place.
"IBP is ongoing and is a key future-focused process to ensure we remain viable and the supplier of choice for our customers," Smith says.
Within supply chain, Smith says the company has process innovation and network redesign underway with an 'adapt, not just adopt' approach.
"The supply chain team has developed a matrix of potential innovative activities across our planning, procurement, inventory management, warehousing and transport systems, focusing across a range of core, incremental and transformational outcomes," he says.
"Additionally a value stream mapping exercise was undertaken at the end of April to reinvent and rightsize the logistics network from suppliers to factories to customers. There were no sacred cows during this process."
In terms of investment, Smith says along with compliance and risk mitigation across all its plants, Bega Cheese prioritised growth platforms such as infant formula, bio-nutritionals, cream cheese and the key cheddar production capabilities.
"Value-added capabilities such as shelf-friendly packaging and new consumer product formats will future-proof our fast-moving consumer goods plants as we continue to invest further along the value chain," he says.
As with most Australian exporters the Australian dollar has been a challenge for Bega Cheese and Tatura Milk, both in terms of volume and margin.
"However, steady growth focused across Asia and supplemented by the Middle East and a few other key markets has built a solid foundation for the future," Smith says. "The global market remains a key strategic imperative for the Bega business."
Subscribe to our newsletter
Sign up to receive the TradePlant e-newsletter, digital magazine and other offers we choose to share with you straight to your inbox
Follow our updates by liking us on Facebook.